No Income Verification Commercial Loan
Investment SFR, Condo & 2-4 Units
Multi-Family, Mixed-Use, Office, Retail, Warehouse, Self-Storage, Auto Service
Flexible Guidelines
Nationwide Direct Portfolio Lender

Up to 75% LTV
Simple Doc
Origination + Rebate OK
Standard 30yr Term
Loan Amounts from $75K-$5MM
Serving Brokers since 2004
Commercial Mortgage Business in Hoboken, NJ

Experience prompt, efficient approval and hassle-free access to the capital you need when you choose a commercial real estate loan from Northstar Funding in Hoboken, NJ. At Northstar Funding in Hoboken, NJ, we specialize in giving businesses and investors like you the financial tools they need for continued success. Our commercial mortgage products are designed to make acquiring your commercial property as straightforward and affordable as possible. And our team of skilled, professional mortgage specialists provides the expert assistance and attentive service you'd expect from an industry leader.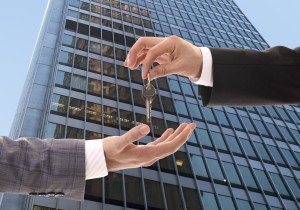 The need for more buildings and facilities means your business is growing for sure. You can count on our great service and simple application process to get you fast access to the financing you need for acquisition, development and construction of commercial properties. Whether you've outgrown your current office space, need to add another retail location, or want to open a warehouse for inventory storage, our commercial lending solutions offer competitive fixed or variable rates and flexible terms.
Northstar Funding has access to commercial mortgage money at rates that compete with any lender from around the world. We've been closing mortgage loans for decades, and we know the business well. If you already have a commercial mortgage loan we can also help you refinance to take advantage of a lower interest rate.
Serving Your Needs

We know that each of our customers' circumstances are unique, so we've designed a range of commercial mortgage loans to meet the needs of real estate investors, business owners, developers, and more. Our commercial mortgage specialists will work hand-in-hand with you to craft an agreement that suits your project. Whether you're a first-time real estate investor or a business looking to expand, Northstar Funding in Hoboken, NJ has a mortgage solution for you.
Don't let opportunity pass you by. Make your next move with a commercial mortgage from Northstar Funding in Hoboken, NJ.