Financing for Condotels in Hoboken, NJ – Serving California, Colorado, Connecticut, D.C, Florida, Georgia, Illinois, Maryland, Massachusetts, New Jersey, New York, North Carolina, Oregon, Pennsylvania, Rhode Island, South Carolina, and Virginia.
Condotel Mortgage / Condo-Tel Financing / Condops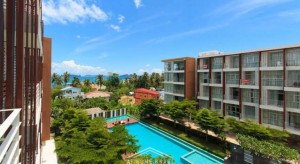 A condominium project that is operated as a hotel with a registration desk, cleaning service and more. The units are individually owned. Unit owners also have the option to place their unit in the hotels rental program where it is rented out like any other hotel room.
Maximum 75% LTV
Leaseholds allowed if remaining term on land lease is 30 years or longer
Loan size exception needed for load amounts over $500,000 (no exceptions over $3,000,000)

Not Allowed:

Blackout dates not permitted year-round owner occupancy
Structural deficiencies and certain pending litigation (please contact your AE if litigation is not related to a structural issue)
Incomplete construction of the subject phase
HOA delinquencies exceeding 15% are approved case-by-case

 NorthStar Funding questionnaire must be 100% complete for Approval Commitment. No blanks or questions answered "n/a" or "unknown", and questionnaire must be pass underwriter review.
 Must have a full kitchen and at least one separate bedroom, and 500 sq. ft. minimum is generally required.
 NorthStar Funding's maximum exposure in one project/ complex is 25%.
NorthStar Funding will define a condo unit as a Condo-Tel when either of the following applies:
Units in the complex can be reserved for daily/weekly/monthly rentals, even if the subject property is not or cannot be rented out this way.
Condo-Tel units exist in the complex, even if isolated in a separate phase or building.
Northstar Funding has the experience and expertise to guide a borrower through the process of financing a condo-tel unit.