Veteran Administration Loans in Hoboken, NJ – Serving California, Colorado, Connecticut, Florida, Georgia, Maryland, New Jersey, New York, North Carolina, Oregon, South Carolina, Rhode Island, and Washington D.C.
With less than perfect credit, your options for a home loan in Summit, NJ may be limited. But if you've served in the military, you may qualify for quick approval and a low down payment with a Veterans Administration Loan.
You Served Us; Now We're Here to Serve You
<New> – NorthStar Home Funding is pleased to announce that we will waive the Application Fee and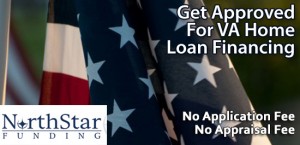 Appraisal Fee for VA loans – after per-qualification. We want to make the process as seamless as possible, and we are grateful for every veteran who has served our country.
A VA loan is a mortgage loan in the United States guaranteed by the U.S. Department of Veterans Affairs.
The VA loan was designed to offer long-term financing to eligible American veterans or their surviving spouses. The basic intention of the VA direct home loan program is to supply home financing to eligible veterans in areas where private financing is not generally available and to help veterans purchase properties with no down payment. Eligible areas are designated by the VA as housing credit shortage areas and are generally rural areas and small cities and towns not near metropolitan or commuting areas of large cities.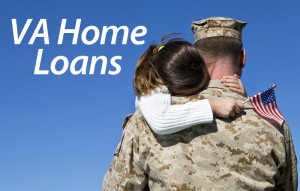 As wonderful as the VA loan program is, there are some intricacies involved with the application, processing, underwriting, and funding that are best navigated by someone who knows what they are doing. Northstar Funding loan professionals have been originating and closing VA loans for our customers for many years and we know how to get the best loan program for each borower depending on their individual needs. Northstar customers are always kept in the loop regarding the status of their loan as it moves through the system, all the way to closing.
At Northstar Funding in Hoboken, NJ, our goal is to help make your dream of home ownership come true. Our dedicated, professional mortgage specialists appreciate the fact that you served our country, and now we want to help you overcome the obstacles you're facing so that you can become a homeowner. We've streamlined our application process to make it easier than ever to get approved. And our dedication to customer service means you can count on us when it really matters.
With the expertise to find you the best possible loan, and the experience to help you make the right decisions for your budget, Northstar Funding in Hoboken, NJ takes the fear and confusion out of securing your loan. To find out if you qualify, call to speak with a VA loan expert at Northstar Funding in Hoboken, NJ today.